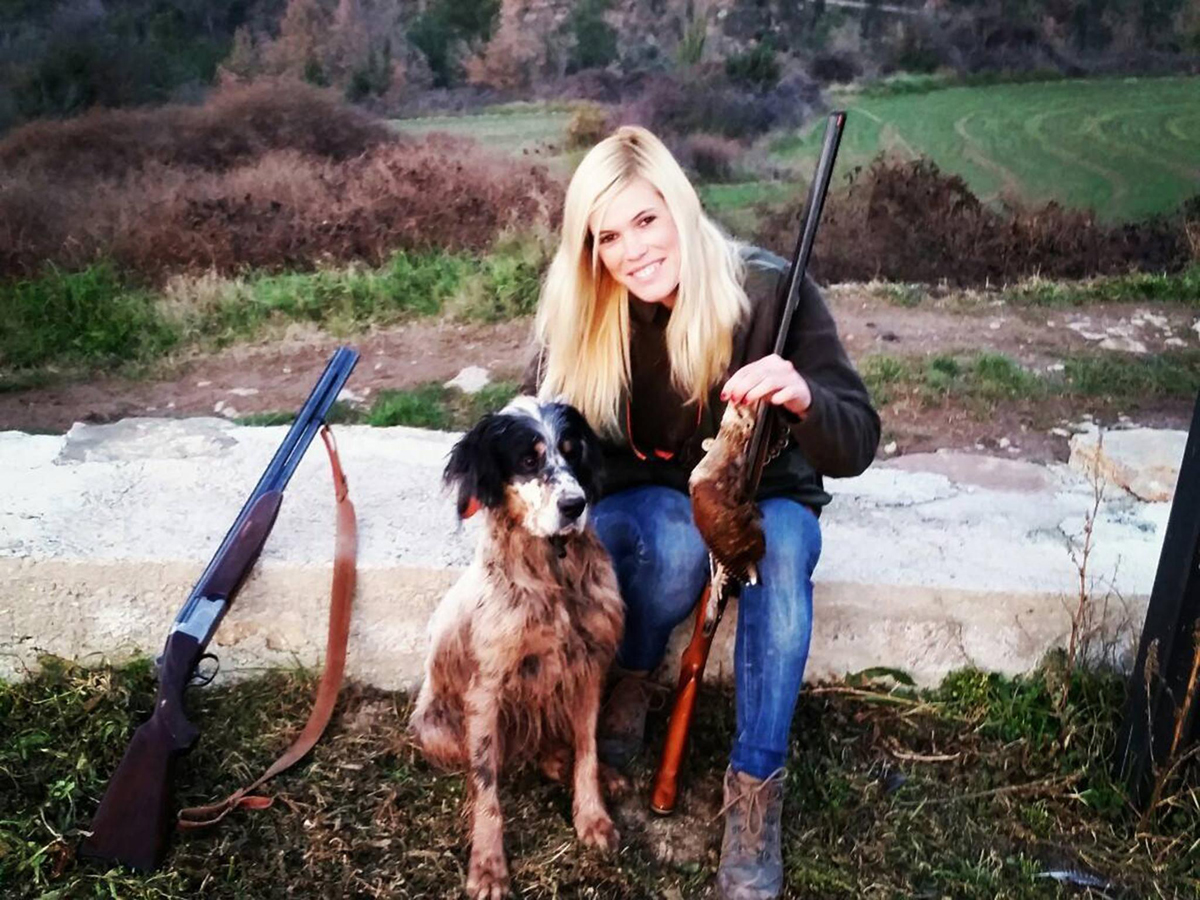 Liberals trolling on social media and attacking conservative values is nothing new.
And while the mainstream media is quick to jump on conservatives who express their views, they fail to report on the harassment from liberals against anyone they happen to disagree with.
Cyber bullying by teens has been widely discussed, but a recent tragedy brings to light the shocking truth about just how far liberal "adults" will go to push their agenda.
Melania Capitan, an outdoor enthusiast and local celebrity in her native Spain, was found dead of an apparent suicide.
Ms. Capitan was an avid hunter and gun rights activist, and taught others about her passion for the outdoors, particularly to empower women to be confident in outdoor sports and shooting.
She would often post on social media about the game she had hunted, mostly deer, and would often be pictured with her firearms.
But she often faced backlash for her posts, especially from animal rights activists who called her a "murderer."
News.com.au reported:
She consistently defended her hunting online and promoted the game towards women and the young.

"Hunting is like love, like eating or sleeping, something necessary," she wrote.

"I cannot find an explanation why you call us murderers. If you want to eat leeks or celery, do it. If we want to eat game, we do. Let us act in our own way because in this country, at the moment, this activity is legal."
In 2016, Ms. Capitan claimed she had received over 3,000 hate-filled comments on social media, including threats of bodily harm and death — and had also been threatened in person.
Her death comes as a shock to those who knew her, and as a wake-up call that online bullying is not just committed by children.
Following her death, so-called grown adults spewed their liberal hate-filled message on her social media pages.
The Independent reported:
Many people rejoiced about her death, and posted comments on her Facebook page. One wrote: "Karma."

Some animal rights proponents reacted to the suicide by applauding Capitan's death. One person commented, "You have done a favour to humanity! Bye Bye," while another said, "She was so bitter that she had to pay her hate killing innocent animals, thank God she killed herself, the only good thing she did lately."

Facebook user Eva Alonso lauded Capitan's death by writing, "She's finished…the lives of many animals and no one defended the death of them … I think our [lives are] worth the same as theirs."
Friends of Ms. Capitan spoke to Spanish media outlets to state what a vibrant and strong woman she was, saying, " We did not expect this, it's like a horror movie," a friend told Spanish newspaper El Mundo.  "I knew her for years. She was an extraordinary person. It is inexplicable what happened."
But it appears the years of liberal bullying had taken their toll.
News.com.au reported on her situation:
Last year Capitan went public about the online threats she was receiving, claiming she had received more than 3000 "offensive comments."

"Even though I have been receiving attacks since 2015, now the situation has become unsustainable," she said.

The report cited comments including: "We're going to shut you up with a bullet in the forehead" and "I hope someone gives you a beating that leaves you four months in a coma."
But according to her attorney Santiago Ballesteros, it is difficult to prove who actually writes threatening comments online.
Accounts being hacked or used by multiple people makes it difficult to pursue charges against any one individual.
Since her suicide, her attorney has called for trolling to be considered a hate crime.
And according to News.com.au, the Royal Spanish Federation of Hunting released a statement which reads: "Animal terrorism has once against made an intolerant and violent attack against the hunting group, with insults, calumnies, threats, even death, after the tragic, sad death of Capitan Melanie." 
Liberals don't appear to believe in Freedom of Speech when it comes to conservatives and their views, but the double standard is clear in the case of Melania Capitan.
Liberals feel they are always right, and care little for the consequences.