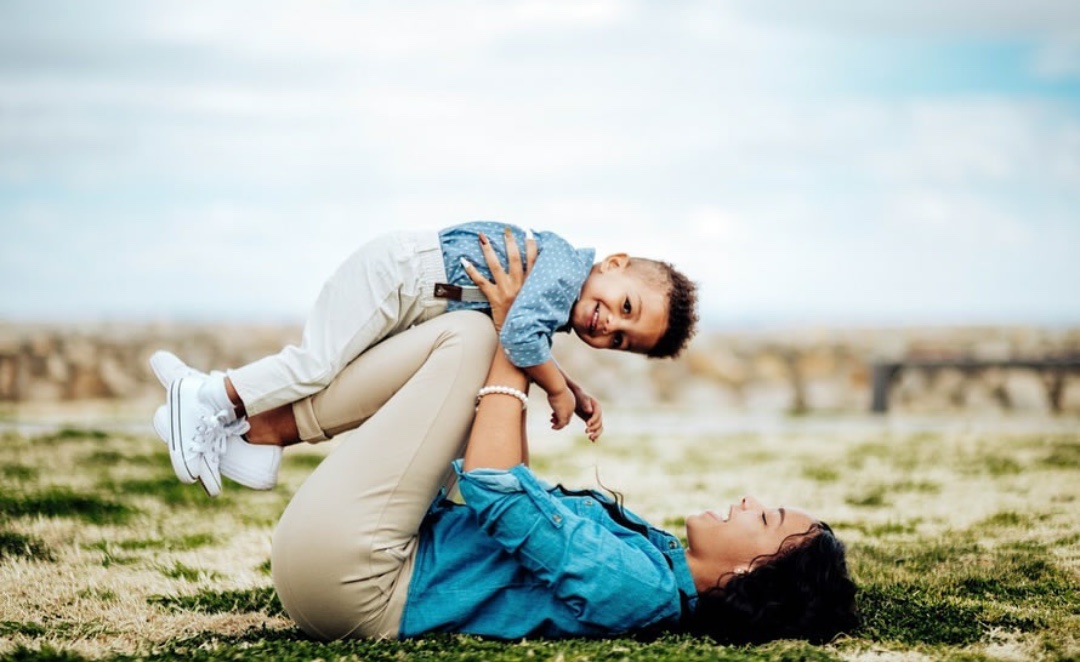 Kids grow up way too fast! One minute you can't put them down, and the next you can't catch them. 
As a mom you want to hold on to every moment, with no need to rush from phase to phase. 
A Vancouver mom is getting backlash for her connection with her son- as if you can love on them too much!
Yahoo News reports:
"A mother of two who called out those who criticized her for "babying" her 4-year-old son has gone viral.'
With a hefty instagram following you can expect to get your fair share of opinions, which is exactly what happened after Caitlin Fladager posted about her 4-year-old son. 
"I'm constantly told I need to let him 'be a man.' Or let him learn he can't cry," the post reads. 
Fladager goes on to say how she doesn't agree with the societal norms, and that her son will always be her "baby."
Any mom can relate to these sentiments, but the "momma bear" doesn't stop there.
Fladager adds:
"I am teaching my kids that their feelings are important. That they can cry when they are upset. That they can call on me anytime, and I will come running with arms open. I'm teaching that to both my daughter and son."
Fladager has two children, but has found they have entirely different needs from her. 
On Good Morning America she said that her son is "naturally very attached", while her daughter is more independent. 
The attachment she contributes to breastfeeding and coddling whenever her son cried; two very natural responses to a baby in distress. 
Fladager doesn't want readers to think that she isn't doing anything to help her son break away from complete reliance. 
In an interview with Good Morning America, she disclosed how her son is now in preschool for six hours a day, three days a week to help him gain independence.
Fladager explains in her post how her son is not "weak" for "showing emotion", and that he should know that "men can cry too."
There is a stigma that men have to maintain a stoic personality during emotional times, and displaying negative emotion is a sign of weakness. 
It will continue to be debated on whether men should openly display strong emotions, but one thing is for certain, a 4-year-old can not have enough "mommy" in their life. 
One commenter shared in Fladager's enthusiasm for "babying" her boy, posting:
"THIS!!! So so so true!! We need to teach our boys that it is okay to feel, to cry, to have emotions."
Another commenter praised Fladager's parenting, posting:
"Thank you thank you thank you! You're dispelling so many myths on what a 'good mom' is."
Every child has a specific ratio of needs, and Dr. Roseann Capanna-Hodge, a psychologist and pediatric mental health expert, fully supports catering to whatever those needs are.
Capanna-Hodge tells Good Morning America, "There are all kinds of parenting…We can't love our children too much."
There may have been a time where you were told you are babying your child too much because you watched them closely on the playground, or because you cut their sandwiches in fun little shapes.
I'm sure years down the road, when they are grown, you only wish you would have babied them more, or that you could do it all over again. 
Fladager is on the right track giving her son what he needs to feel safe and loved. That may not fit everyone else's mold of parenting, but you are only responsible for how you raise your own children.
Please let us know in the comments section if you were ever chastised for babying your children too much, or if you agree with Fladager's post.