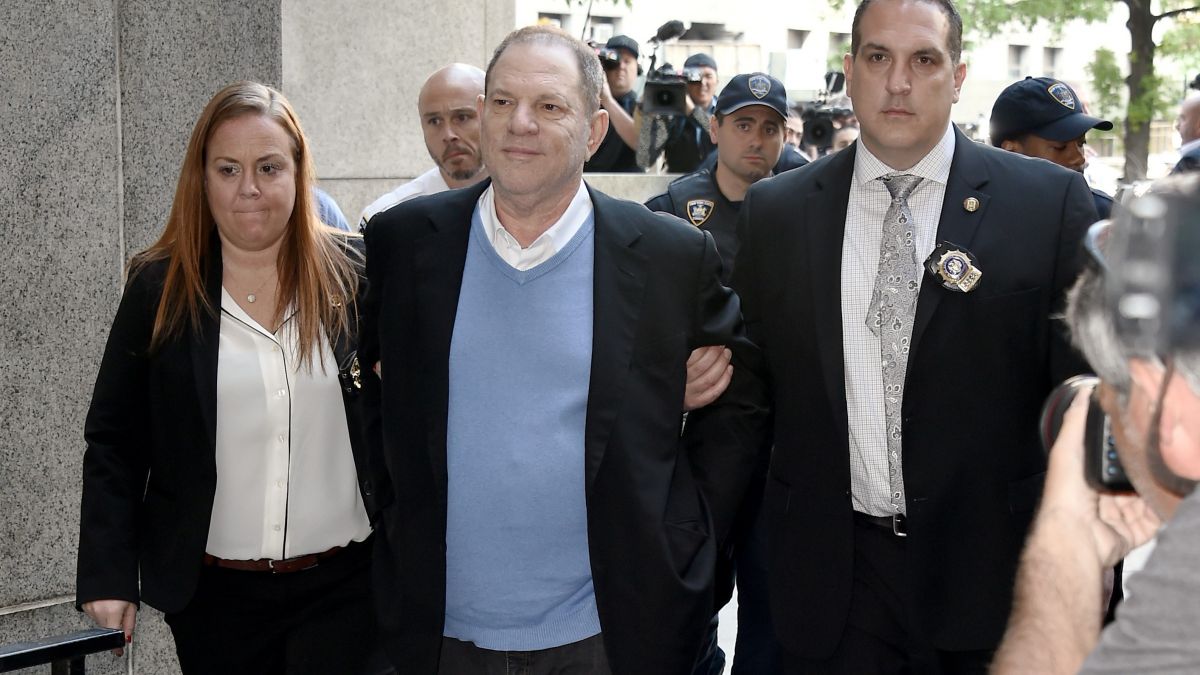 Harvey Weinstein used his power and influence to dominate over vulnerable women, for most of his career.
Sexually abusing and assaulting countless women, in his blind arrogance, Weinstein seemed to think he'd get away with violating women.
But his shady past finally caught up with him, and now he's paying the ultimate price.
No longer able to deny the numerous accusations, Weinstein turned himself in.
And now, the game's up for Weinstein, and he will be forced to pay the consequences for the destruction he caused the women he assaulted.
While it's comforting to know Weinstein was finally arrested, there's no guarantee what his sentence will be.
One would hope he would be sentenced to life in prison, so he can't hurt anyone else.
However, no sentence long enough could even begin to undo the damage he caused, or make up for the pain he inflicted onto his victims.
Weinstein did the unthinkable.
He sexually assaulted women. He violated them.
He raped them.
And while numerous women came forward, it's almost guaranteed there are many who are still traumatized, and haven't yet gone public on the horrors they've endured.
And for those women who came forward, while it's brave for them to speak to help serve justice to this disgraced left-wing celebrity, it is still traumatizing for them to recall the pain he caused them.
LifeSite News reported:
"Last fall, numerous women began accusing Weinstein of various forms of sexual assault and coercion, including rape.

Weinstein was arrested on sexual abuse charges. One of the charges stems from Weinstein allegedly forcing actress Lucia Evans to perform oral sex on him in 2004.

"I said, over and over, 'I don't want to do this, stop, don't,'" Evans says of a meeting which she thought was about career opportunities in Hollywood. Weinstein "overpowered" her, and "I just sort of gave up," she said."
When a woman is sexually assaulted, she loses something she can never gain back.
Yes, the Lord can heal even the deepest wounds, but an emotional scar will still be there, covering up the abuse she survived.
Hopefully sexual predators take note – it doesn't matter how rich and famous you are – if you abuse and assault women, your day is coming.
The irony in this whole situation is the massive lengths the Hollywood leftist elite went through, to cover up the Weinstein scandal.
While claiming to be "pro woman", the left was more than willing to hope the scandal went away, and sweep it under the rug.
And as Mommy Underground  previously reported, Weinstein actually had far-left journalists "dig up" information on the women who accused him of sexual assault, as a desperate attempt to discredit them.
And the journalists obliged, choosing to back Weinstein over innocent women.
Even though Weinstein is known to be an Obama and Hillary donor, his money can't save him now.
Let's hope, justice is served in the courts, and Weinstein is locked away for life, so the victims he's terrorized have some sort of restorative justice.
Were you surprised to learn Weinstein turned himself in?
What do you think should happen to Weinstein?
What sentence do you feel he deserves?
Tell us your thoughts in the comments below.
And to stay current on the latest Mommy Underground stories, follow us on Facebook and be sure to like and share our posts!