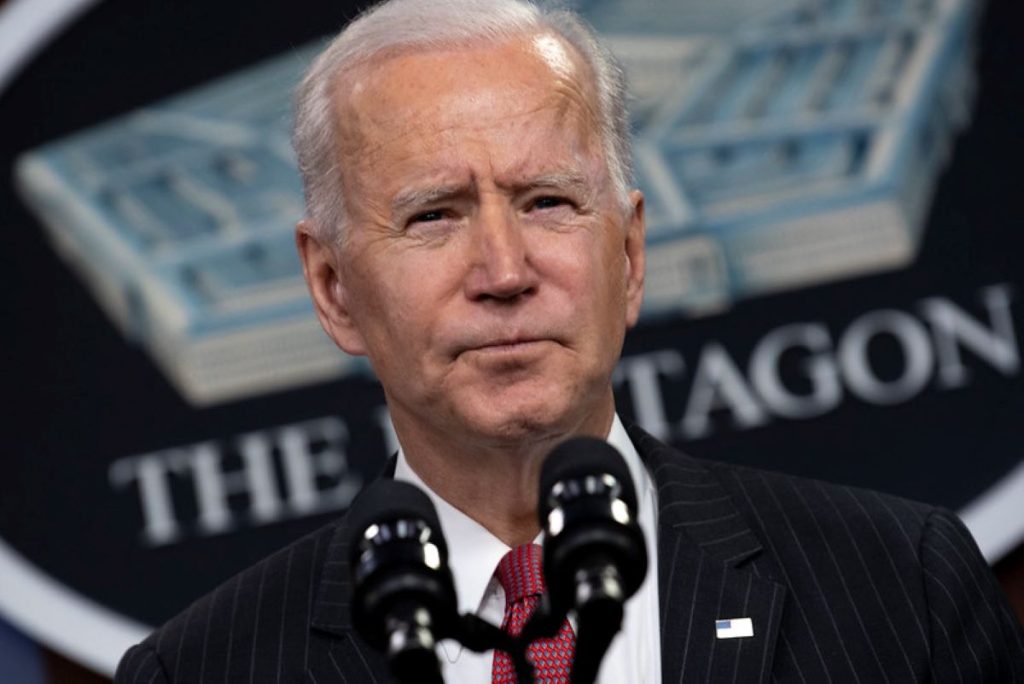 If you attend your local school board meeting and ask questions – you could be deemed a domestic terrorist.
In an attempt to silence conservative parents from holding their elected officials accountable, Biden has issued the Department of Justice (DOJ) to use FBI agents to work with local politicians and stop "unruly parents."
And when you hear the reason why – you're bound to be outraged.
To start, once parents got wind of the DOJ memo – they responded in full force.
Fox News reported:
"I am what a domestic terrorist looks like?" asked Asra Nomani, vice president of investigations and strategy at Parents Defending Education.
"You owe parents an apology!" Nomani's group has been conducting deep research into how school boards across the country are implementing so-called "woke" ideas in their curricula.
While the DOJ didn't use the exact term "domestic terrorist" – they all but implied it.
In fact, Attorney General Merrick Garland even seeks to have the FBI investigate parents!
His DOJ memo painted a picture of unruly parents threatening teachers.
Fox News continued:
"Threats against public servants are not only illegal, they run counter to our nation's core values," he wrote in a memo.
"Those who dedicate their time and energy to ensuring that our children receive a proper education in a safe environment deserve to be able to do their work without fear for their safety."
Safe environment?
You've got to be kidding me!
The public school system is one of the most dangerous institutions for a child to be entangled in.
Of course, Garland hopes the intimidation threat will cause parents to "back down" and "go away."
But what he fails to understand is those that care about what their children are being taught, and are against secular philosophies like critical race theory and a radical "transgender" ideology will simply not stand down while their own children are being brainwashed.
Parents have taken a lot of hits over the years, but they are finally collectively organizing together and saying enough is enough.
One dad was arrested at a local school board meeting when he dared to question the looming "transgender" bathroom mandate.
But as it turns out, this concerned father had a valid reason to be upset… as his own daughter was sexually assaulted in the girl's restroom at school by a boy wearing a skirt who entered the restroom, reported The Daily Caller.
Adults know "transgender" bathrooms are dangerous, but they try and pretend conservative parents are simply "crazy" and creating an imaginary predator that doesn't exist.
But even students are speaking out at school board meetings, telling adults they fear for their physical safety.
But since the LGBT mandate, and investigation of concerned parents is coming straight from the White House…
… it doesn't look like critical race theory and "transgender" bathrooms are going away anytime soon.
Please take a moment to forward this article on to your family and friends and let them know they can sign up to receive our newsletter directly to their inbox by clicking here!