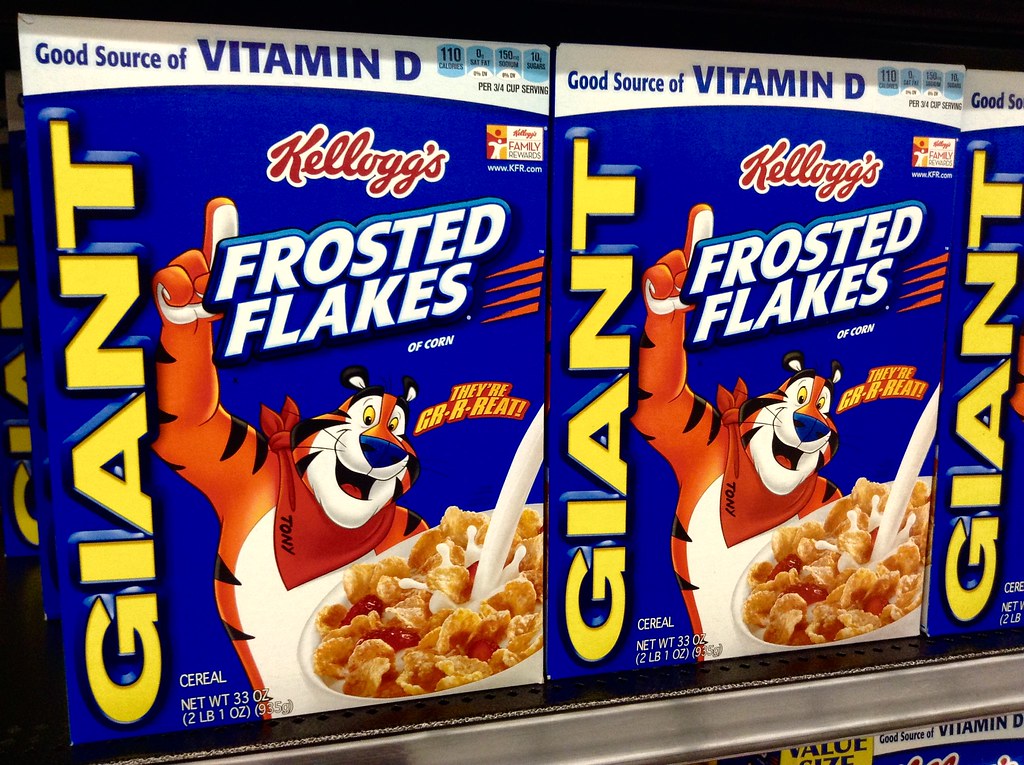 LGBT activists continue to shove their agenda down the throats of Americans, and yet again children are their latest target.
Sadly, another company is attempting to remain relevant and gain publicity and has decided to partner with LGBT activists to redesign a beloved cereal box.
Children are already bombarded with the LGBT agenda through media, in the classroom, and now they can't even eat breakfast without another dose of pro-LGBT propaganda.
Kellogg's has decided to partner with pro-LGBT group GLADD and create a limited-edition cereal variety pack featuring kid's favorite brands like Froot Loops and Frosted Flakes.
Being marketed as an "anti-bullying" campaign – Kellogg's is priding itself on being inclusive and diverse and "sensitive" to young children who may be LGBT.
Of course, they don't take into account that young children can't actually be "transgender."
Not only is Kellogg's trying to appeal to the LGBT crowd – they are actually donating $50,000 to support pro-LGBT efforts. 
LifeSite News reported:
"The packaging is a "symbol of acceptance no matter how you look, where you're from or who you love," Kellogg says, adding that it "is donating $50,000 to GLAAD to support their anti-bullying and LGBTQ advocacy work."
"One of the nation's largest makers of cereal wants you to have a breakfast time conversation with your kids about sex and gender," conservative pundit Todd Starnes lamented."
Using cartoon characters makes it abundantly clear children are the target audience. 
LGBT activists are determined to confuse children by letting them believe they can be whatever gender they want to be. 
Children can't even sit down to have a bowl of cereal without LGBT activists attempting to indoctrinate them.
And after they leave the house in the morning, they get another dose of it at school, with some teachers having them "choose their own gender", and others insisting little girls share bathrooms with boys.
After school, if they come home to watch TV, they are again being shown kid's shows with lesbian or gay couples.
Even Mattel's latest Barbie lets kids make a doll into a boy or girl depending on their mood.
The left is utterly obsessed with forcing young children to embrace the LGBT agenda. 
Parents must remain vigilant and pay attention to what their children are being introduced to. 
Kellogg's may have gained media attention, but they've certainly lost the support of conservative moms.
As companies continue to cater to the LGBT agenda, they'll soon realize there are more conservatives who oppose the LGBT agenda than they realize. 
LGBT activists need to take their agenda elsewhere, and leave our innocent children alone! 
What are your thoughts on the latest "All Together Cereal" campaign by Kellogg's?
Why do you think LGBT activists are so obsessed with targeting our children?
Tell us your thoughts in the comments below!
To stay current on the latest Mommy Underground stories, subscribe to our YouTube channel. And don't forget to follow us on Facebook and be sure to like and share our posts!